Information från Ljubljana Pride Association följer (endast på engelska).
At this year's Ljubljana Pride Festival we will be hosting an international visual art exhibition on the topic of International Queer Solidarity – Images of resilience and Hope. We would like to stimulate reflection, awareness and realisation of the important role international queer solidarity plays in the lives of LGBTIQ+ people in/from Ukraine during the time of war.
We would like to create a space where artistic and cultural expression that provides hope to withstand the harsh realities of war and other oppressions faced by the LGBTIQ+ communities gives us all strength to keep on fighting and builds our collective resilience.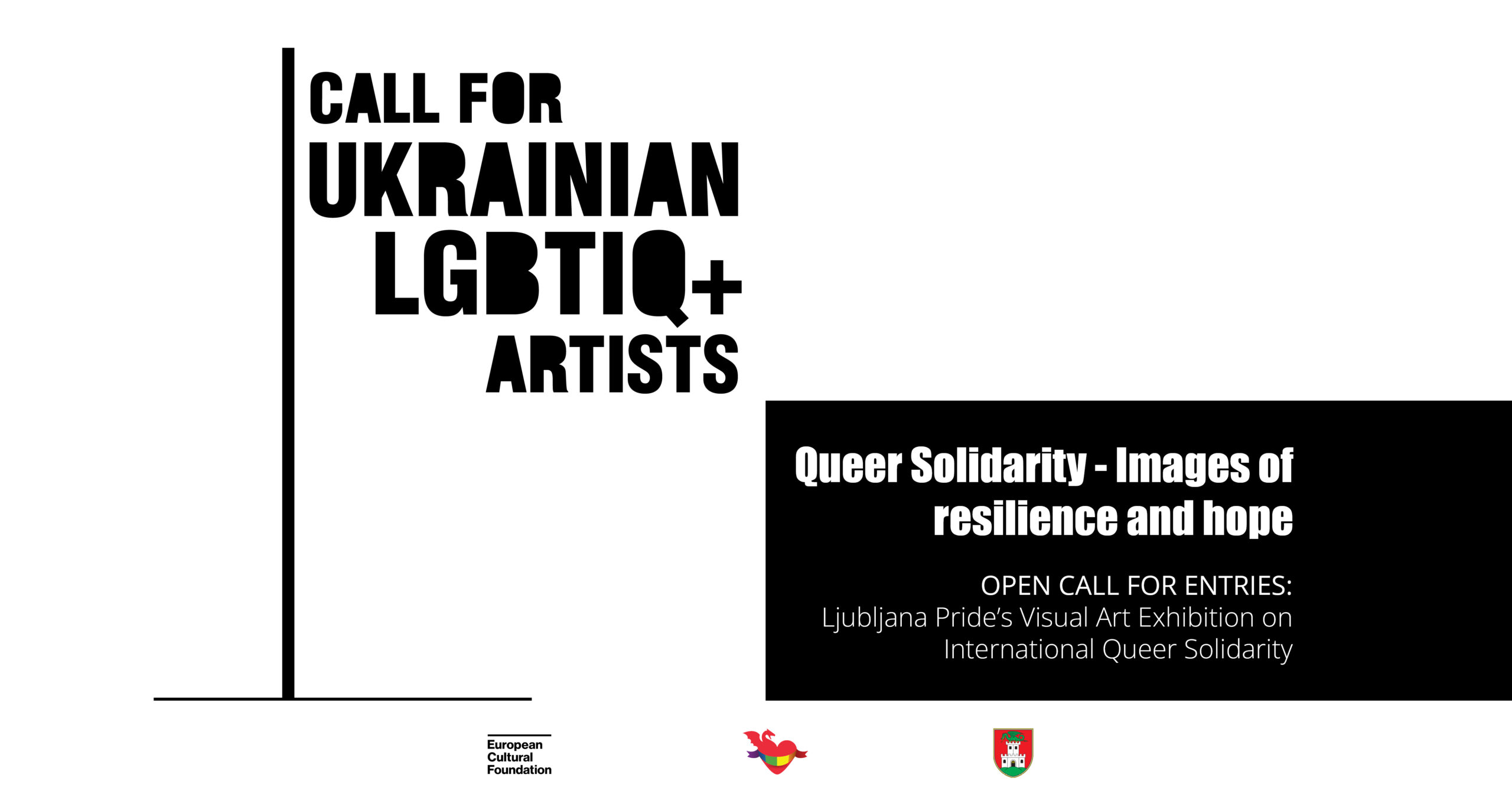 A physical exhibition will be organized during Ljubljana Pride Festival 2023 in June 2023 in the gallery Alkatraz in Ljubljana, Slovenia. A digital exhibition will be implemented and promoted on social media in the form of a digital gallery and a social media campaign.

A reflection panel and workshops with some of the selected artists will be organized as an accompanying programme to the exhibition in order to further raise awareness of the issues.

There is an artist fee and a possibility of costs covered to visit Ljubljana during the festival and participation at the panel.

The deadline for the Open Call for art exhibition at this year's Ljubljana Pride Festival 2023 is the 26th of March. More information can be found at our Facebook event and website.
In solidarity,
The Ljubljana Pride team