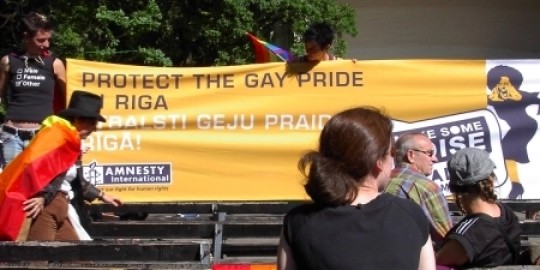 Over the years, Stockholm Pride has developed into a folk festival, a manifestation of joy, love, and everyone's right to be respected for who they are. But Pride is more than that.

Pride is a global movement for LGBTQ people's rights, working to build a world where everyone can live safely and openly. Our world today does not look like this. That is why international solidarity is crucial for Stockholm Pride.

Stockholm Pride Solidarity Fund aims to support Pride organizers and their events around the world. The fund seeks to strengthen Pride organizers in other countries, develop contacts between various Pride organizers, and contribute to Pride events being arranged and visible. No Pride should be forced into secrecy. The Solidarity Fund helps Pride Festivals take place in the public sphere, thereby making LGBTQ people, the LGBTQ movement, and those on our side visible.

Through the Solidarity Fund, Stockholm Pride has a long history of supporting Pride festivals outside of Sweden. These events cannot carry out their celebrations or other activities without financial or political support. Over the years, Stockholm Pride has allocated specified income to the fund, such as money from sales linked to this year's Pride song, image rights, a deposit on PET bottles, or special fundraising activities and gifts during the festival.

Anyone who wants to contribute can also do so by depositing directly to the Solidarity Fund's bank giro 303-0996 or through Swish.
Since its inception, the Solidarity Fund's focus has been on providing support to Pride organizers and Pride festivals in Eastern and South-Eastern Europe.

In 2010, the support went to Zagreb Pride, the first support for a Pride organizer in the Balkans. Zagreb Pride also received support in the form of political support from us and others.

Other examples of recipients are the 2011 St. Petersburg's Queer Festival, and the Latvian LGBTQ organization Mozaika, which received support in arranging Baltic Pride 2018, among other things.

In recent years, the Solidarity Fund supported Pride organizers and festivals in Bratislava, Ljubljana, Budapest, Sofia, Tbilisi, and Sarajevo. In addition to financial support, organizers in Sarajevo, among other places, received support in the form of materials. We have also invited Pride organizers from other festivals to visit Stockholm Pride to learn more about how we work.

Support has also been given in collaboration with EPOA for a conference for Pride organizers from different cities in Poland.
Donate to the Solidarity Fund
Do you want to help Stockholm Pride help others through the Solidarity Fund? You can easily donate money to the Solidarity Fund via Swish by selecting how much you want to give and scanning the QR code below. It's an easy and meaningful way to help – all donations are significant. No donations go to salaries or organize the Pride Festival. Everything goes to help sister organizations and to work to strengthen LGBTQ people's rights in other parts of the world.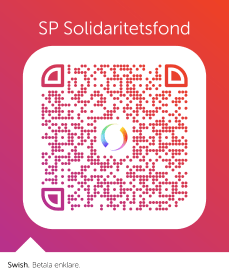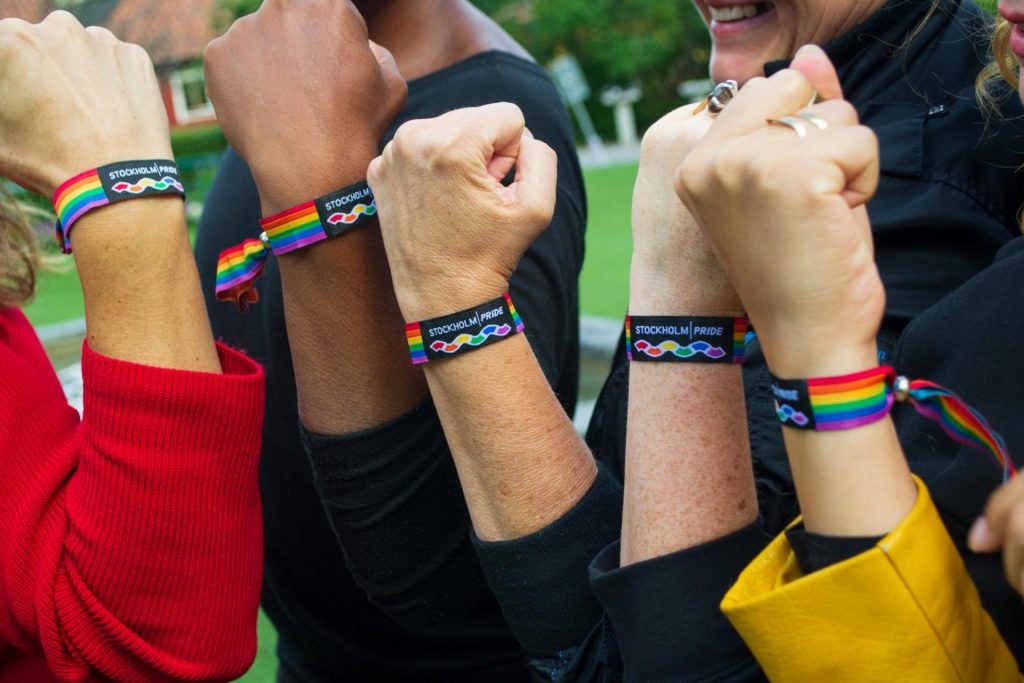 If you want to join in and show your solidarity, you can order our solidarity fund bracelet from QX webshop.